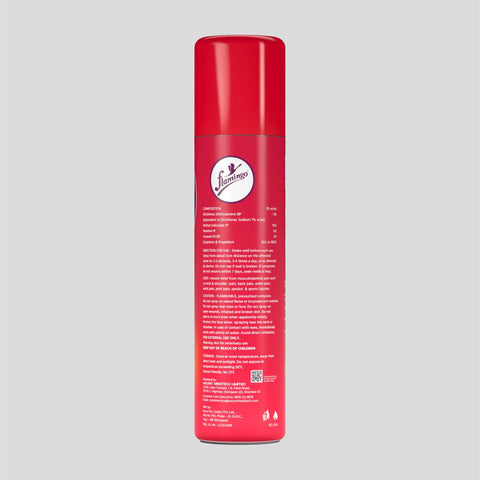 Flamingo Health
Flamingo Pain Relief Spray
Details
Type

Instant Pain Relief Spray

Indication

Musculoskeletal pain such as neck & shoulder pain, back pain, ligament sprains, muscle strains & joint pain.

Product Description

Flamingo Pain Relief Spray offers rapid and effective pain relief from various musculoskeletal pain types. The potent blend of active ingredients work synergistically to target the source of the pain, providing you with long-lasting comfort and allowing you to move freely without limitations.

Material Descriptions

Contains diclofenac diethylamine, methyl salicylate, linseed oil and menthol, excipients and propellants.